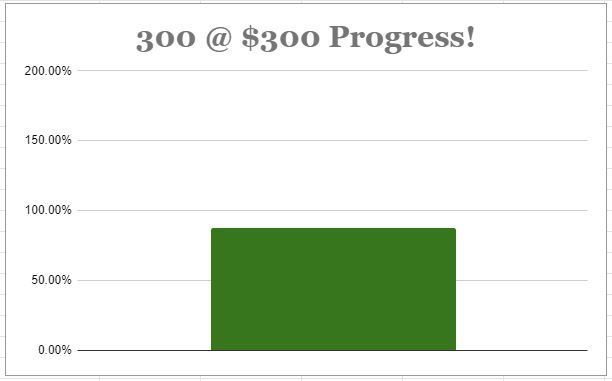 One week in and we are over halfway to our 300@ $300 goal! Thank you to all who have donated! Please continue to spread the word and get us across the finish line!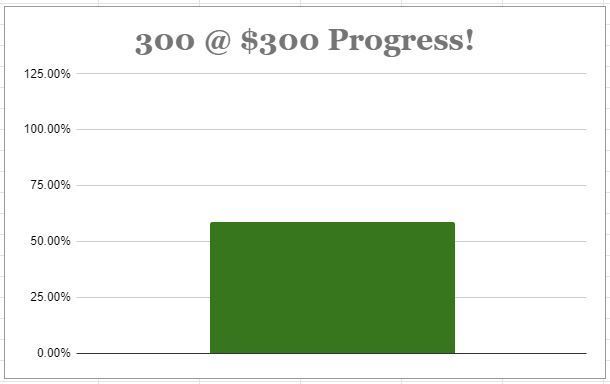 💚💛Good Morning Crusaders! 💛💚 Don't forget! Pick-Up Parade today from 9-10am! Let's see your SHS spirit!
Congratulations to Sacred Heart graduate, Daisy O'Sullivan, on her selection for the Rotary Century Scholars Program and being recognized as one of "Boise's Top 100 Graduating Seniors!" Daisy included SHS's very own Carol Gado and Cheri Workman as her significant educators!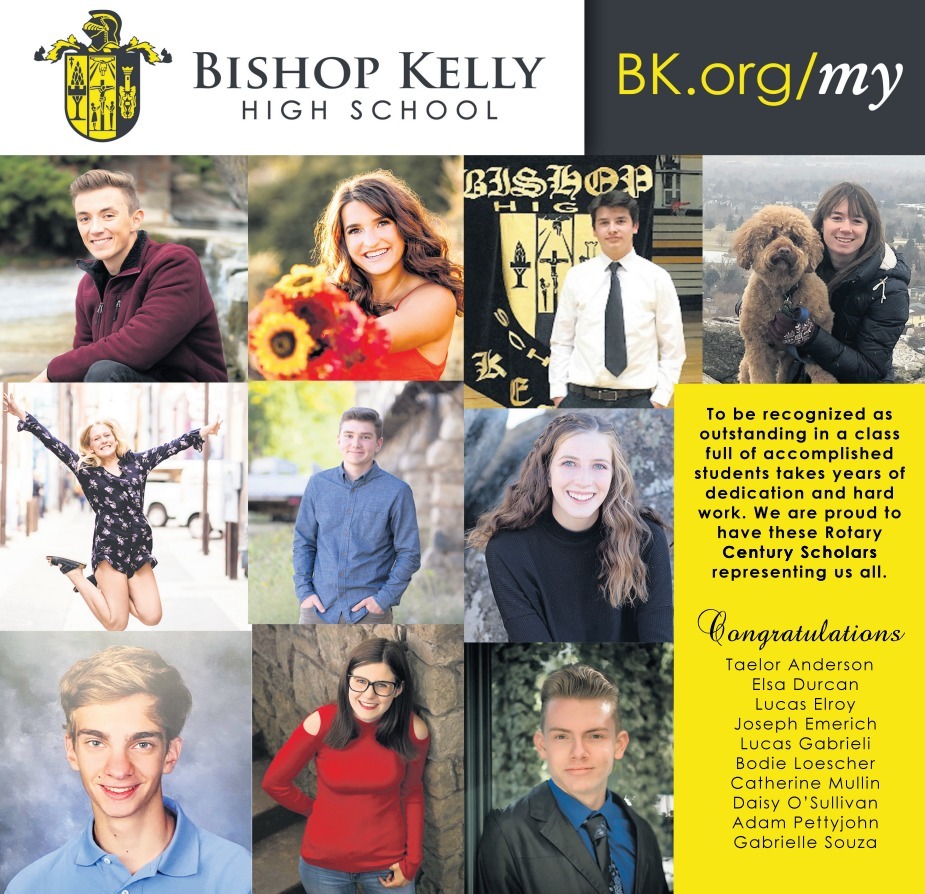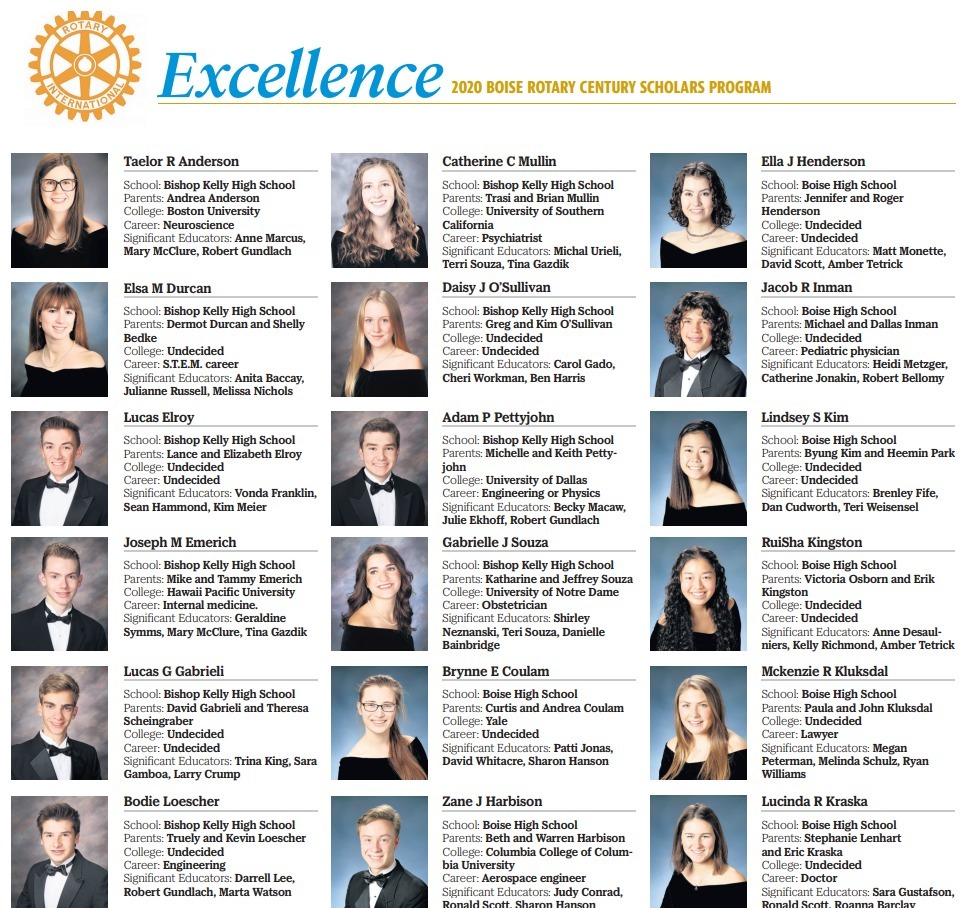 Happy Thursday everyone! I pray that you are all doing well as we navigate this crazy spring! My Thursday video can be viewed here:
https://youtu.be/81sNVTgHWmQ


Don't forget to pick up your student(s) school work this morning at the "school drive-through." 💚💛We miss our Crusaders!💚💛
Friendly reminder: To our amazing Sacred Heart community: In an effort to protect the safety and well being of all, Sacred Heart will be closed starting tomorrow. Please know that teachers and staff are working on a plan to continue educating your students. Please refer to emails from Mr. Carpenter for further instruction. "Fear not beloved you are safe; take courage and be strong." Daniel 10:19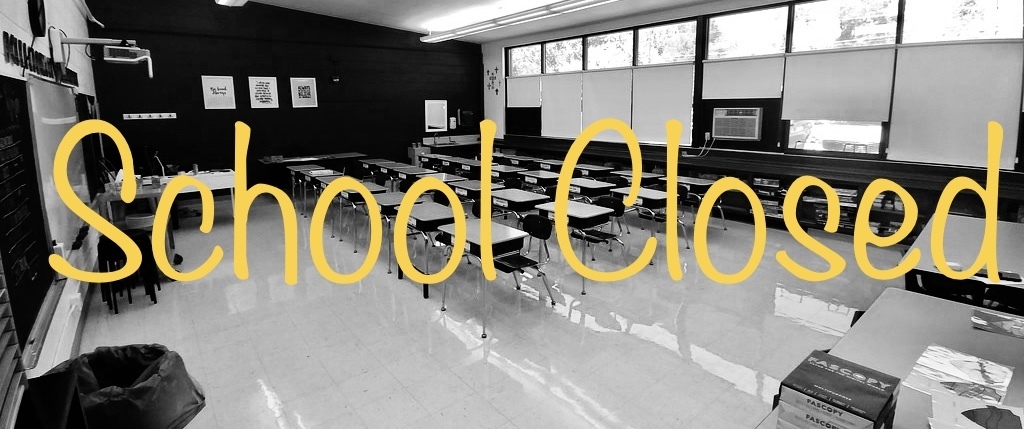 WOW! Way to go Sacred Heart! We were ranked the Best Private Elementary School in the state of Idaho by the Idaho Business Review!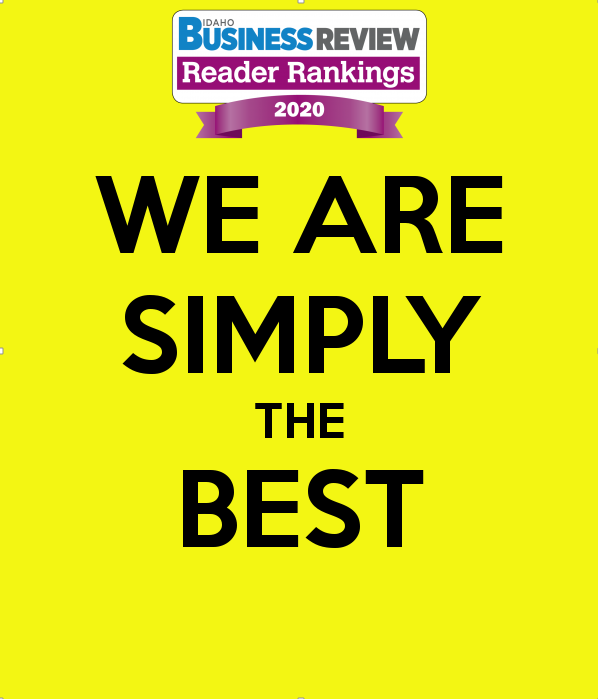 Let the games begin! Hallissey 2020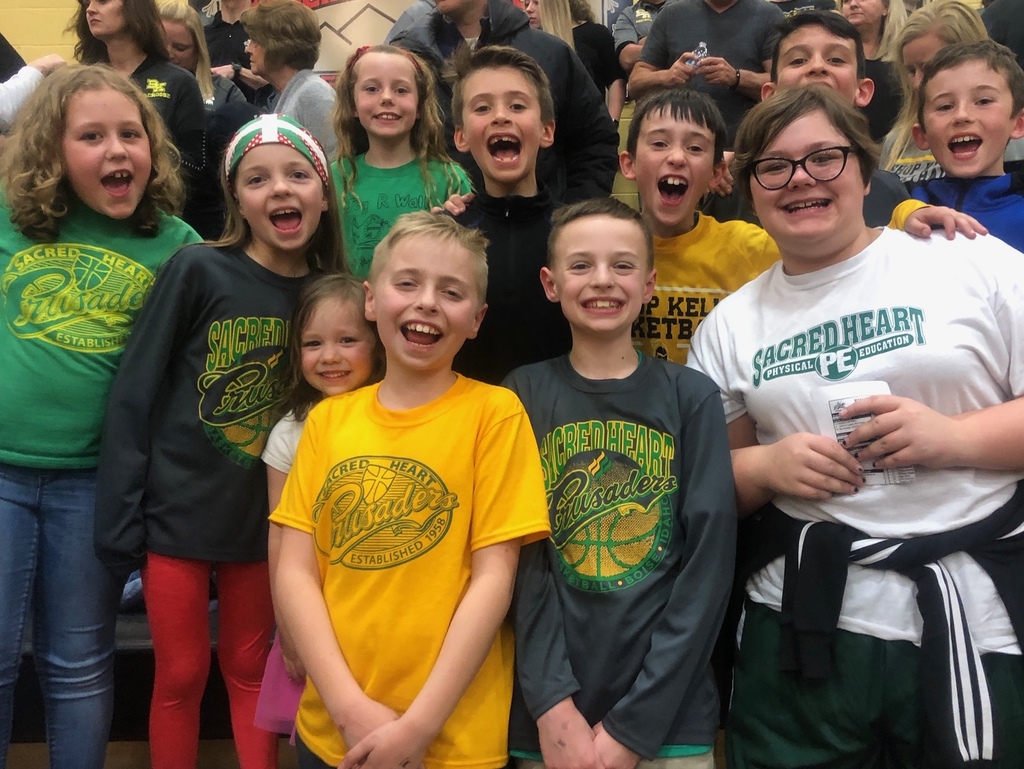 Father-Daughter Dance 2020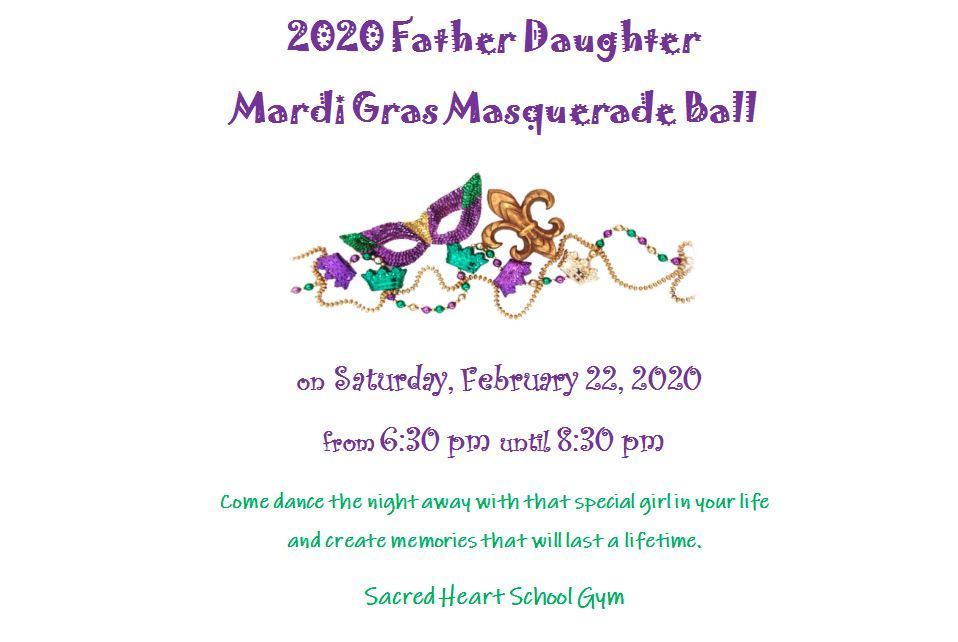 The Beanies have arrived!!! The are $15 and for every purchase, $2 goes to the Lamb Family....mom Kirsten is kicking cancers butt!! They are in the office...come and buy one before they are all gone!!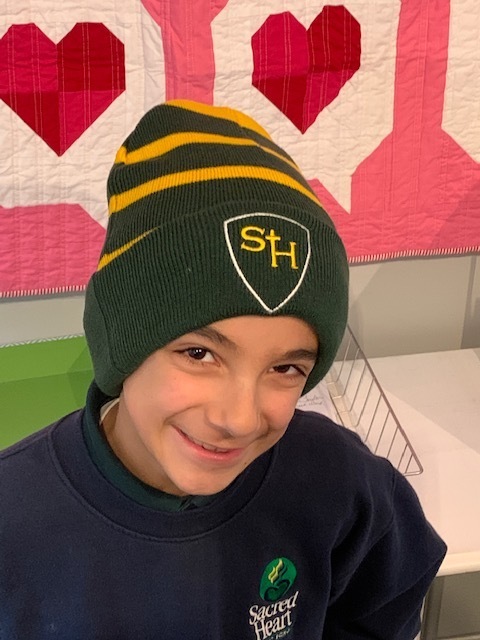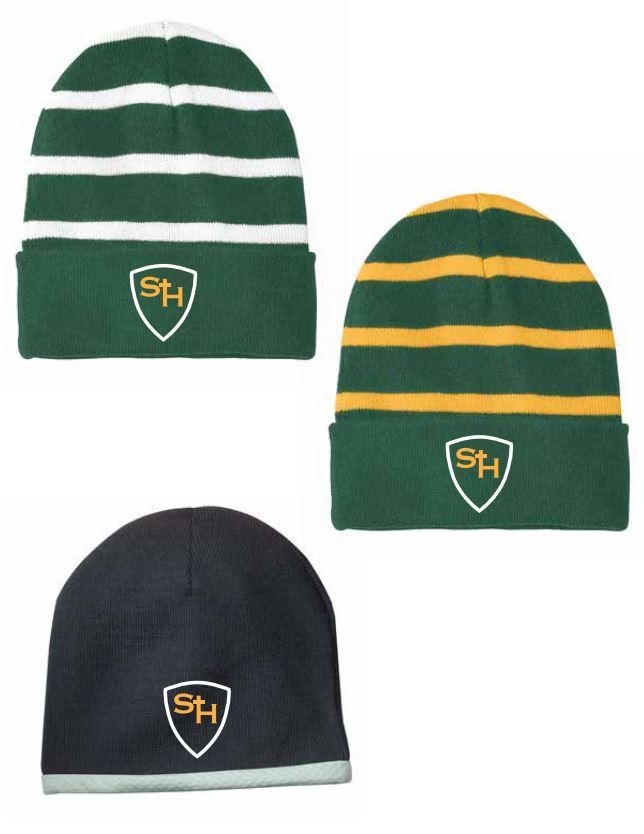 6th graders discovering the properties of fresh water versus salt water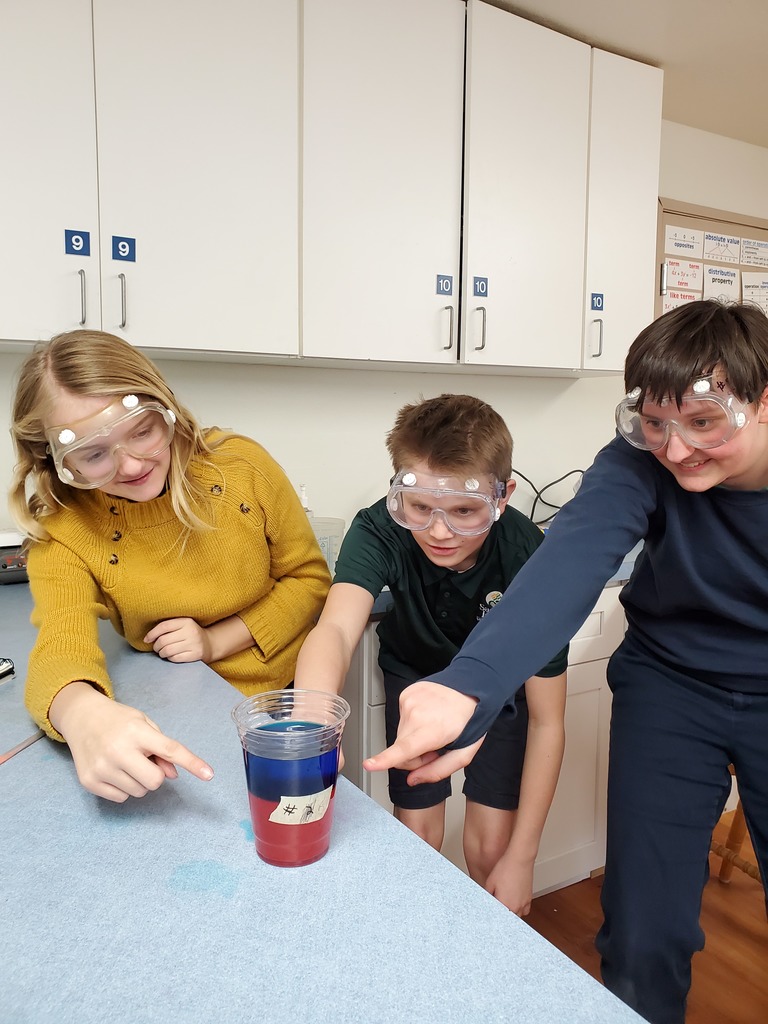 MOSS Fundraiser - Valentines Day date night opportunity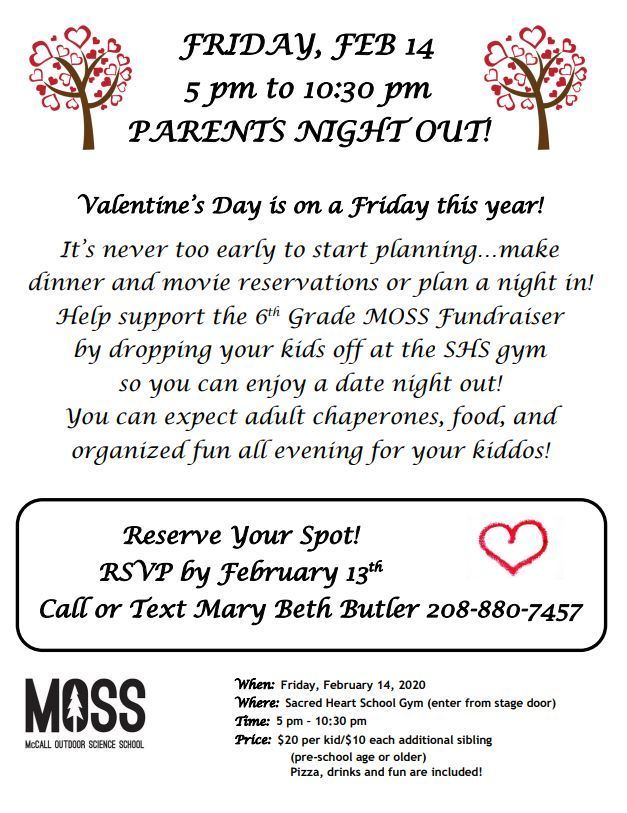 Catholic Schools Week 2020 is here!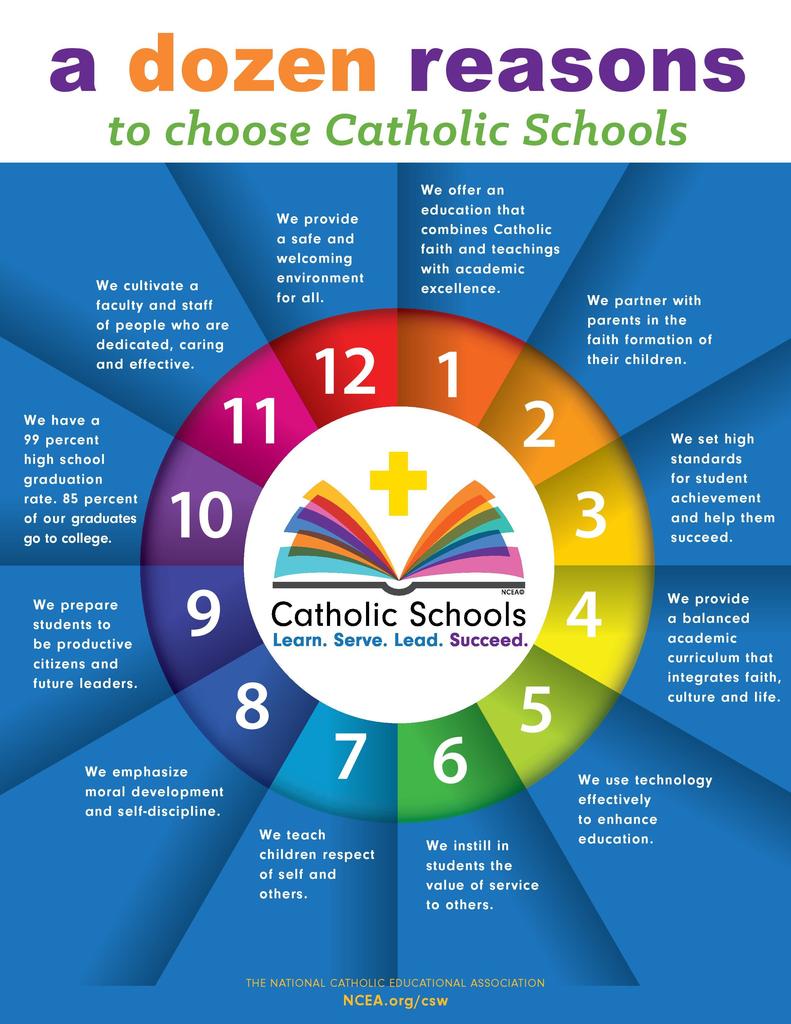 Fun plans for Catholic Schools Week!!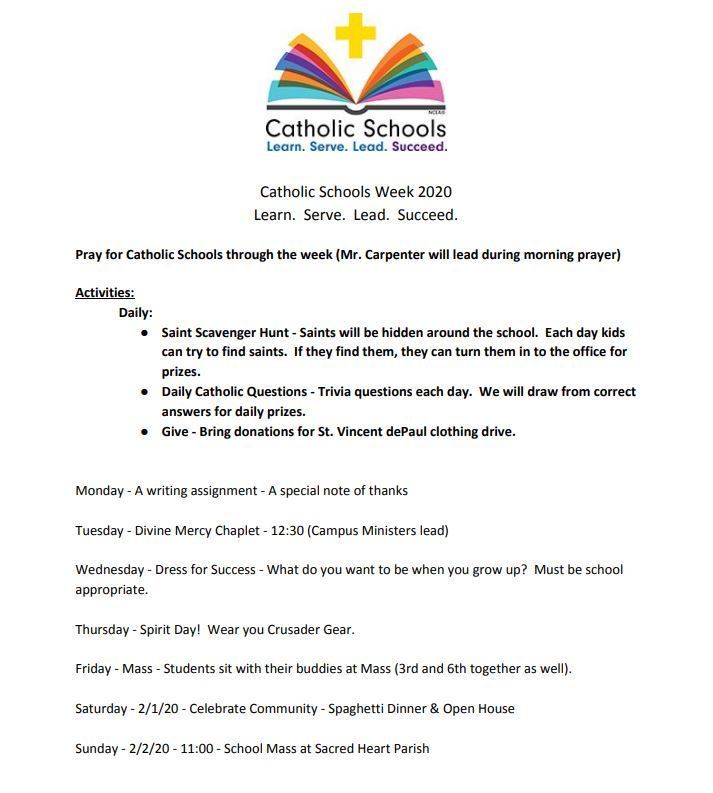 PARENTS NIGHT OUT - Feb 14, 2020 - 5:00 pm to 10:30 PM Now's the time to make dinner reservations for Valentine's Day (cause it's on a Friday!) or maybe you want a quiet night in?!? Help support the 6th grade MOSS fundraiser by dropping your kids off at the Sacred Heart School Gym so you can enjoy a date night out. You can expect adult chaperones, food and drinks, and organized fun all evening for your kids! Please RSVP to Mary Beth Butler by calling or texting 208-880-7457. Deadline: Thursday, February 13, 2020 Cost: $20/kid and only $10 for each additional sibling. Preschool age or older.
Date Change!!! Mark your calendars! The 11th Annual Spaghetti Feed has been moved to Saturday, February 1st (originally January 25th). Please contact the office with any questions.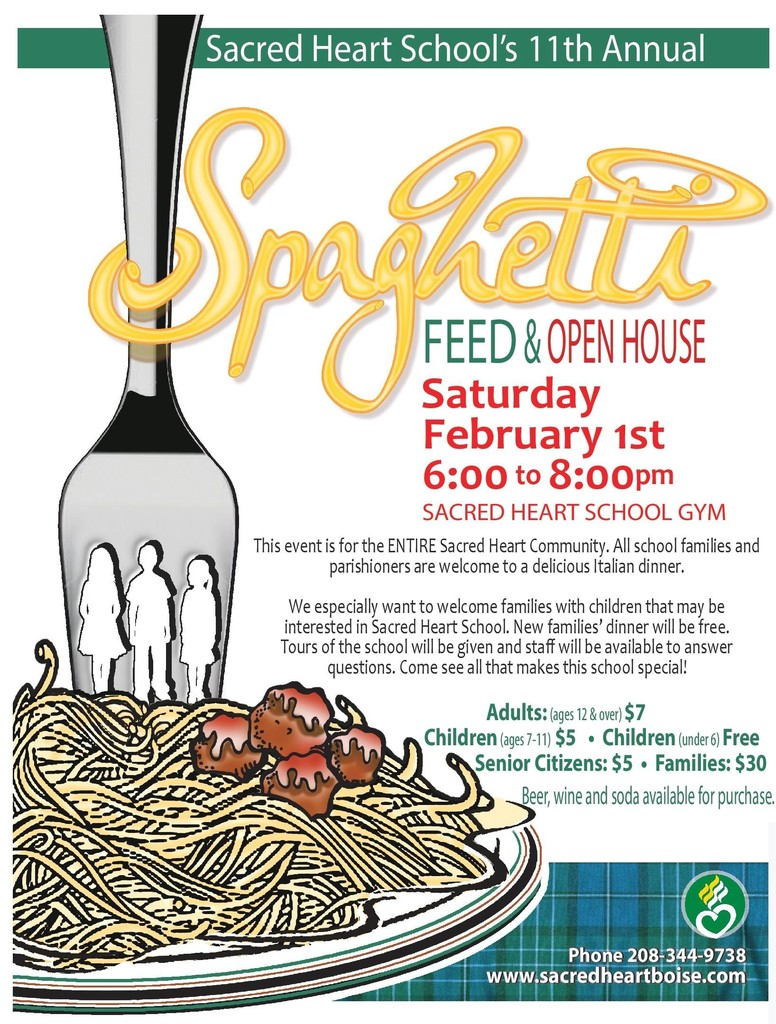 This is the last day to take advantage of no fee credit card processing!