Halloween Carnival day! We are still in need of sweet shop treats and cakes. You can bring after 11 or at 6 tonight. Reminder to students, please check in at the ticket table when you arrive..there's a contest for attendance!

Tomorrow is the end of the First Quarter... Don't forget it is a NOON DISMISS!

Our 3rd grade class had a fantastic time on their field trip to the Boise Art Museum!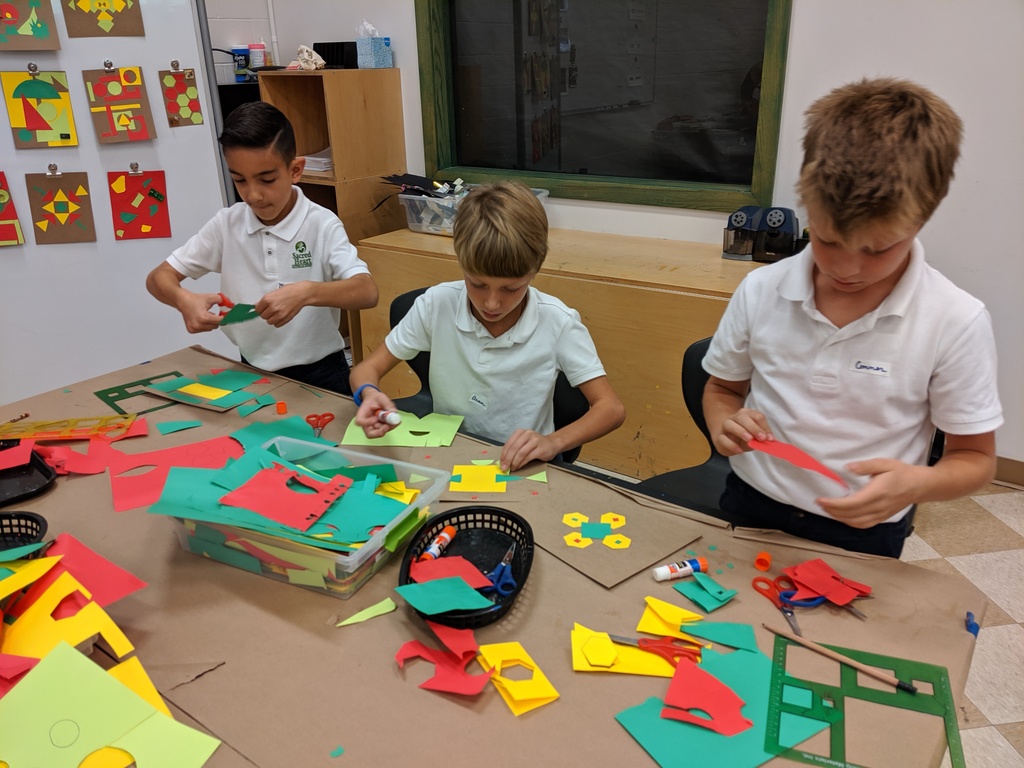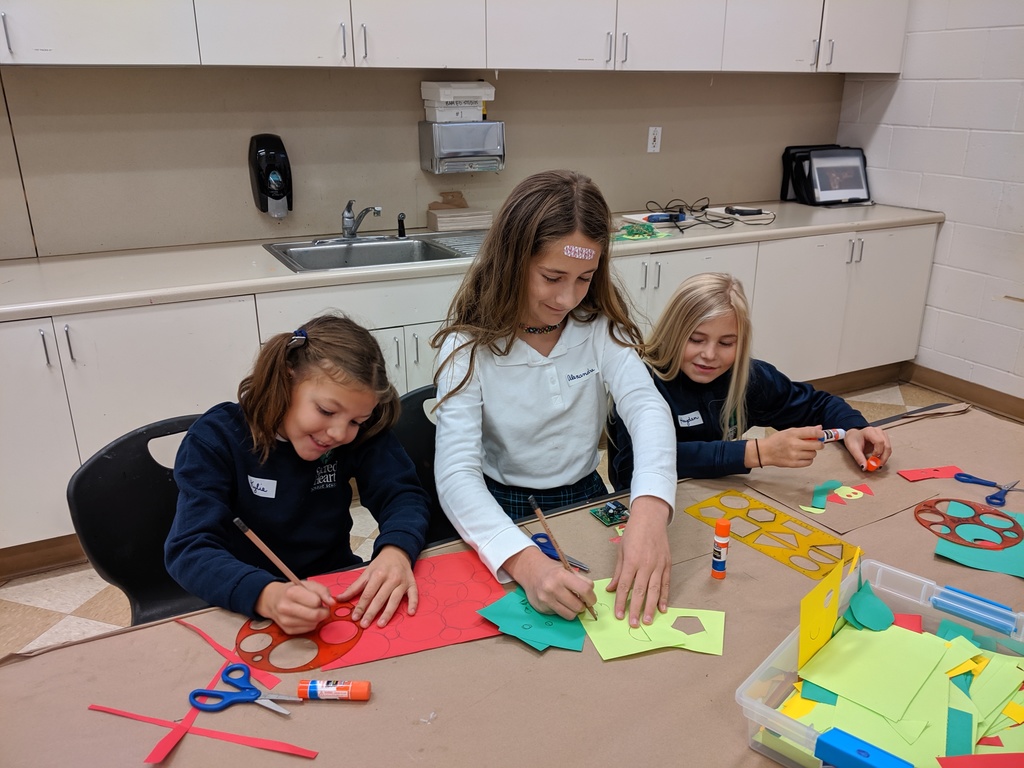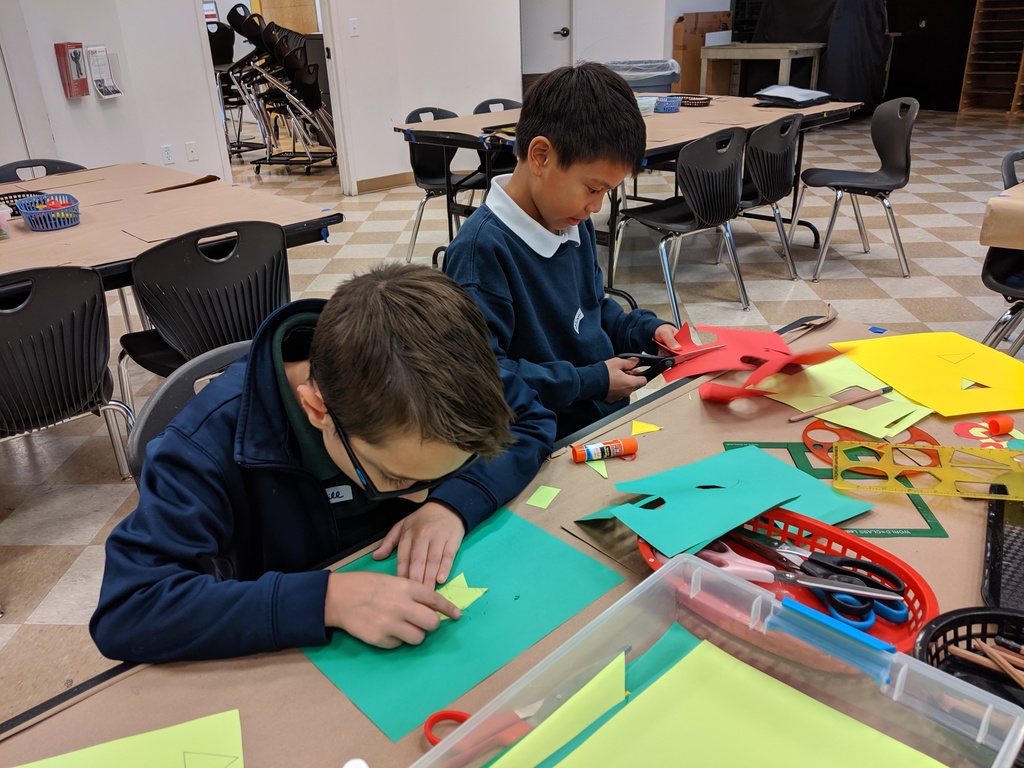 Tomorrow is Jog-R-Walk! Students will be running in the afternoon. We have Mass in the morning (Mass Dress), but remember to bring your Jog-R-Walk T-shirts, shorts, etc. to change into. We have scheduled times for kids to change. Please pray for success (and nice weather)!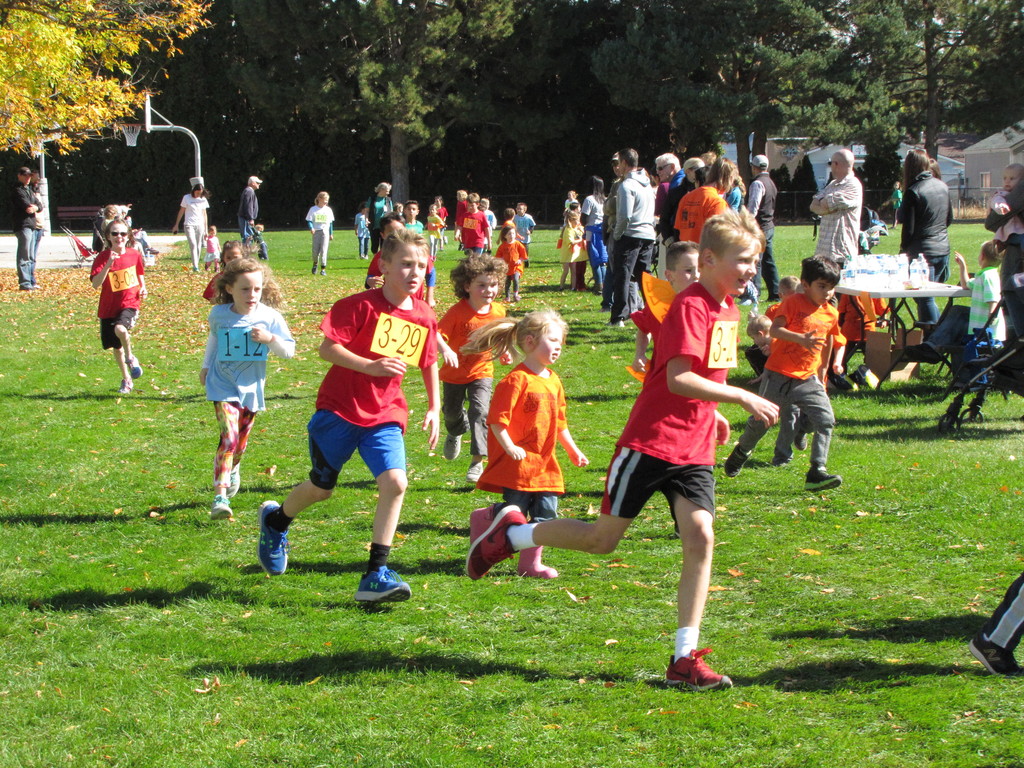 Reminder: Today and tomorrow after schoo we are having a Farmers Market! Fresh eggs, produce, baked goods, and more! Come help support our 6th graders going to MOSS camp.

Mrs. Collins, our school librarian, is hosting a used book sale after school tomorrow... books are 4 for $1.00! Stop by the library and see what you can find for you and your kids!

There will be no Drama Club today. Mrs. McGiff is out sick. Please pray for her speedy recovery! Thank you!

Good morning parents! I didn't put out a principal letter this week, I've been in diocesan meetings yesterday and today. Please remember that we will be MAP testing (2-8) Monday & Tuesday. Also, don't forget Jog-R-Walk pledges!

Reminder: Tomorrow is a late start (8:30), spirit day, and October lunch orders are due. Spirit day dress code reminder: no sport shorts, sweats, or yoga pants.

Parents, please remember that grades 2-8 are taking their MAP tests this week and next. Make sure your students are getting plenty of rest and nutritious meals and snacks! Thank you!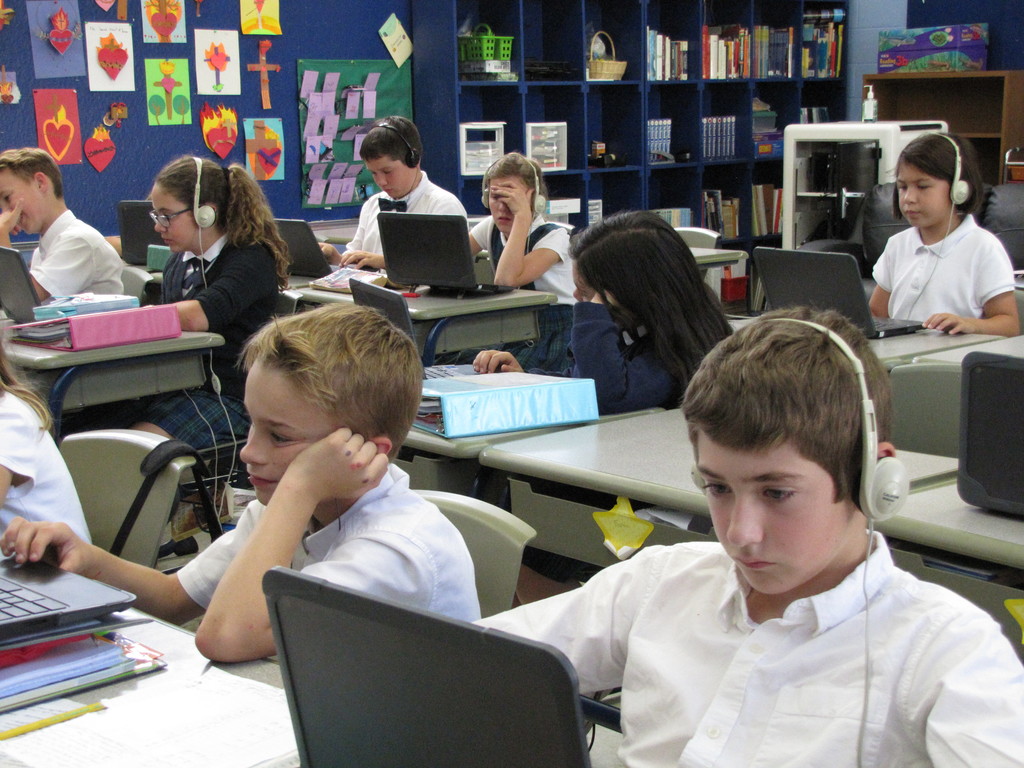 Our 8th Grade Leadership Mass was this morning. Our students shared their gifts of leadership with the school community, and were given a beautiful blessing by Fr. Rob. Love our Sacred Heart students and families!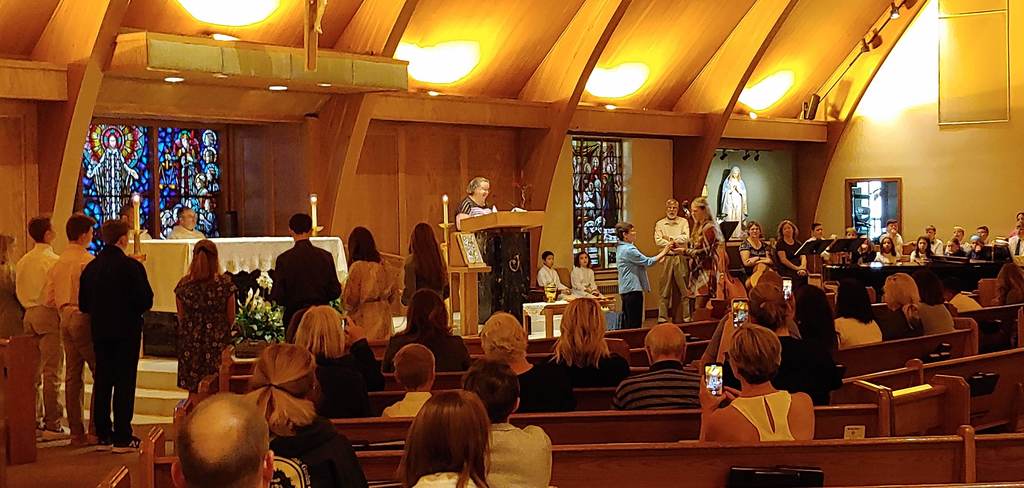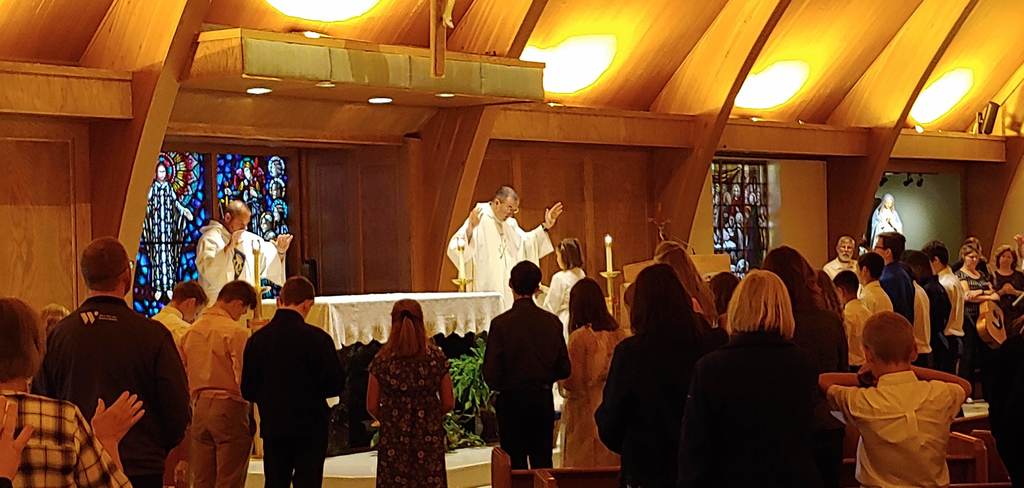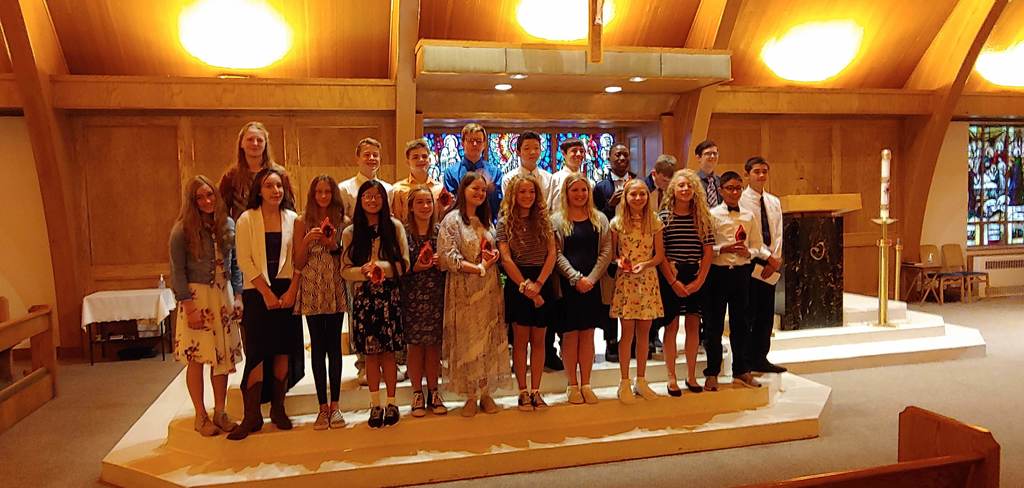 7th & 8th Girls basketball & Wrestling for grades 6-8 will start on Oct. 7th. Please visit the TVCS website for more information & to register.

TVCS Band is returning this fall! Band is for students in grades 6-8, and is beginning on Sept 23rd, at Bishop Kelly High School. There is information on the TVCS website, under Schedules. Please register your student for this activity through our website.

Art students having fun working on their portfolios and the elements of art.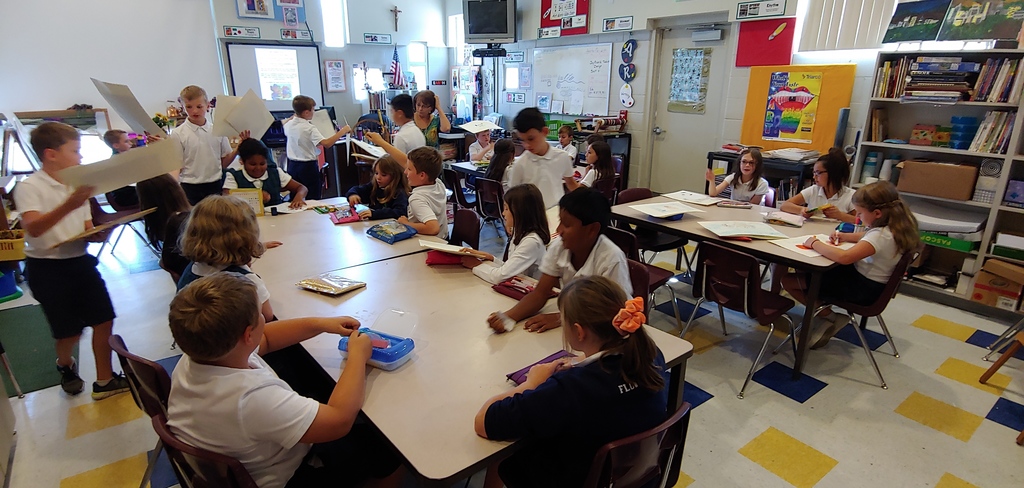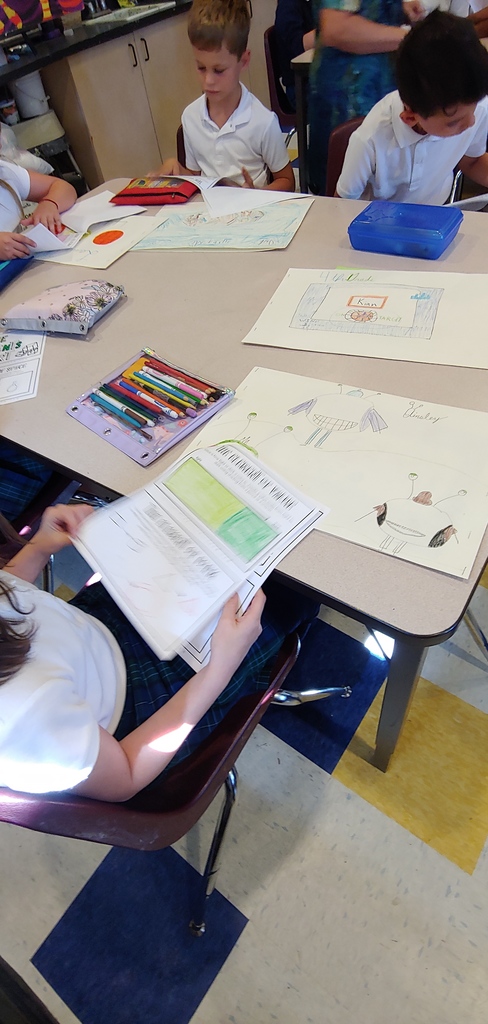 Happy Grandparents Day to all the grandparents near and far! A very special thank you to all that were able to attend our annual Grandparents Day Breakfast. We are so grateful for you here at Sacred Heart and we love sharing our school with you.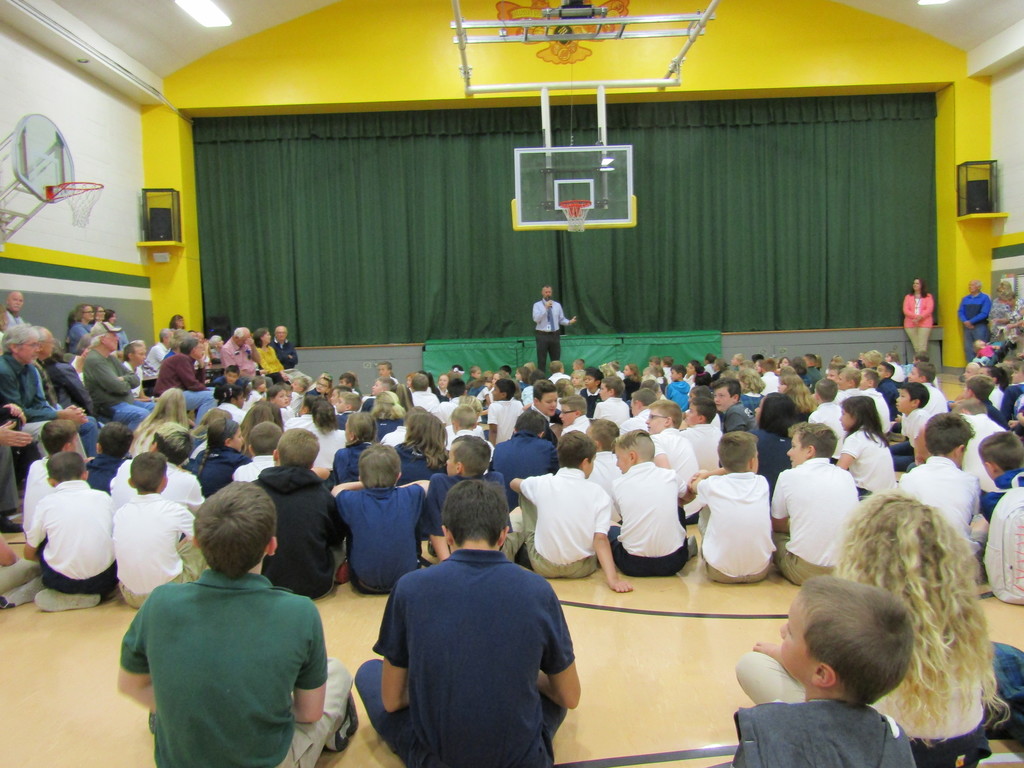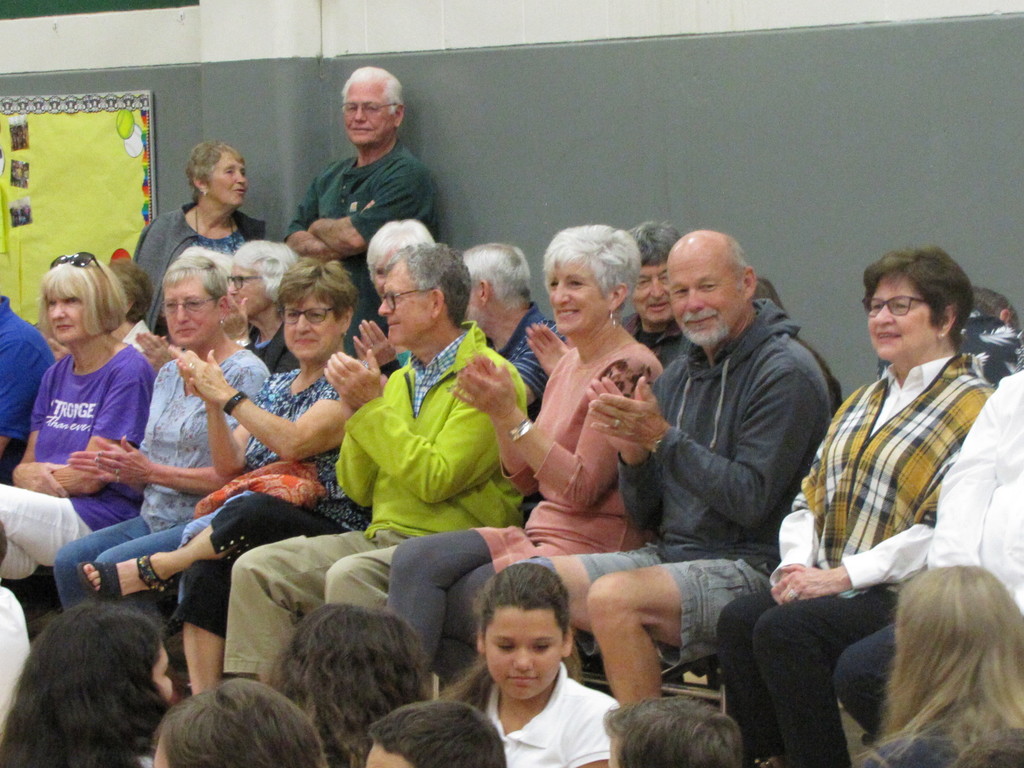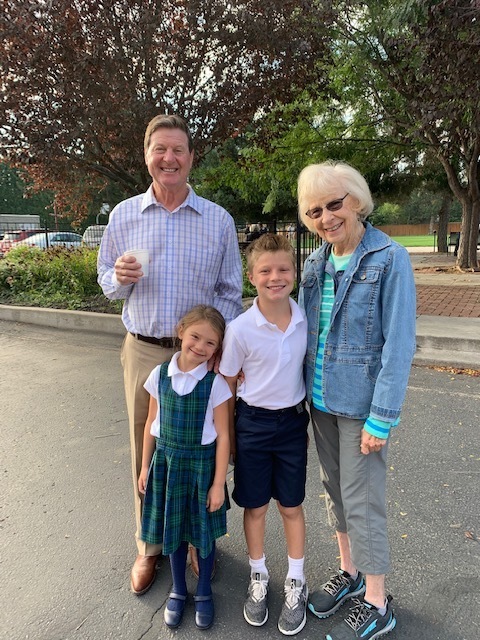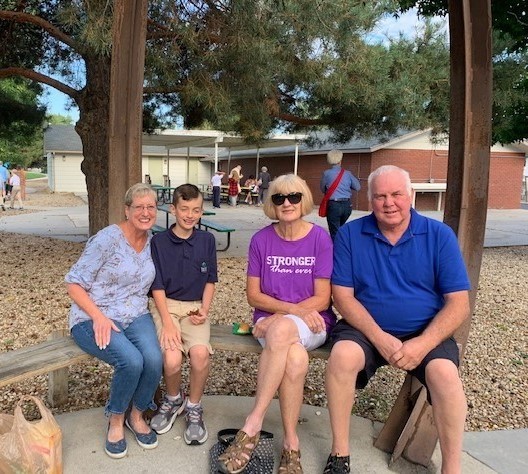 The Sacred Heart Knights of Columbus are holding their 6th Annual "Angel Fund" Golf Scramble on Friday, September 13th. This annual event provides scholarship funds for our school. Sign up now! The form is in our doc section of the website and app.

Just a reminder: tomorrow is picture day! You can wear nice free dress.


Hello Sacred Heart Families! It is newsletter day, but we have a couple things for you here. Please see the attached invite to Grandparents Day. The Principal Letter is now in the NEWS section of the website and App, and we are sending a September Blimpie order in the newsletter.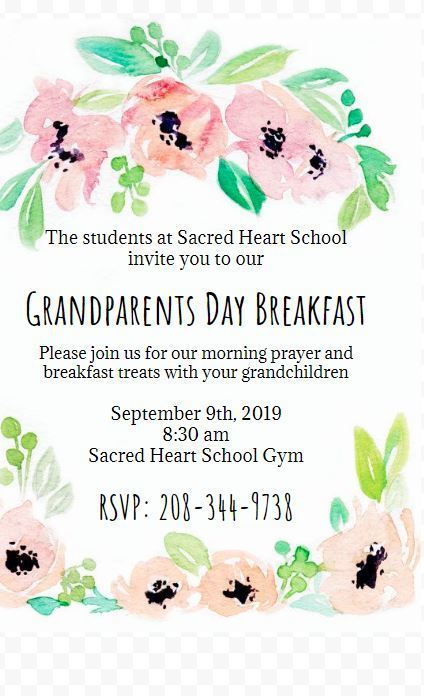 Are you ready for the Jog R Walk tshirt competition?! Enteries are due September 3rd!!