Nov. 27-Dec 10: Special bonuses for 2 weeks @ Shopwithscrip.com! Surprise mystery bonuses throughout the two week period!
Don't forget to go check out the Sacred Heart Holiday Bazaar! Today and tomorrow from 9-5pm (Fri) and 9-4pm (Sat). Be sure to check in at the H&S gift wrap station to get your ticket to win a door prize!
NO SCHOOL - Enjoy your Thanksgiving break! Be sure to visit the Holiday Bazaar today or tomorrow!
PLEASE WEAR YOUR JOG R WALK T-SHIRTS and be prepared to get messy! It's color bomb day for the Jog R' Walk reward - parents are welcome @ 2pm.
Happy ThankScriping! On Nov. 18th and 19th, RaiseRight has huge bonuses on eGift cards and reloadable cards from popular brands.
Mass (K-4th grades)- MASS DRESS REQUIRED.
The Sacred Heart weekly newsletter will be sent out via email tomorrow instead of today. Thank you for your understanding!
Mass(5th - 8th grade) Mass will be led by the 7th graders. MASS DRESS IS REQUIRED.
Donation free dress! Help us raise money for Moss Camp!
Mass (K-4th grades) - 4th grade will be leading Mass. MASS DRESS REQUIRED.
What's on the menu tonight? Order from MOD Pizza, 600 N. Milwaukee St., TODAY (4:30 PM - 9:00 PM) and 20% of your sales will be donated back to Sacred Heart School! MOD Pizza accepts takeout, delivery & pick up orders made online using the promo code GR195072S or in store mentioning Sacred Heart School.
Breaking News!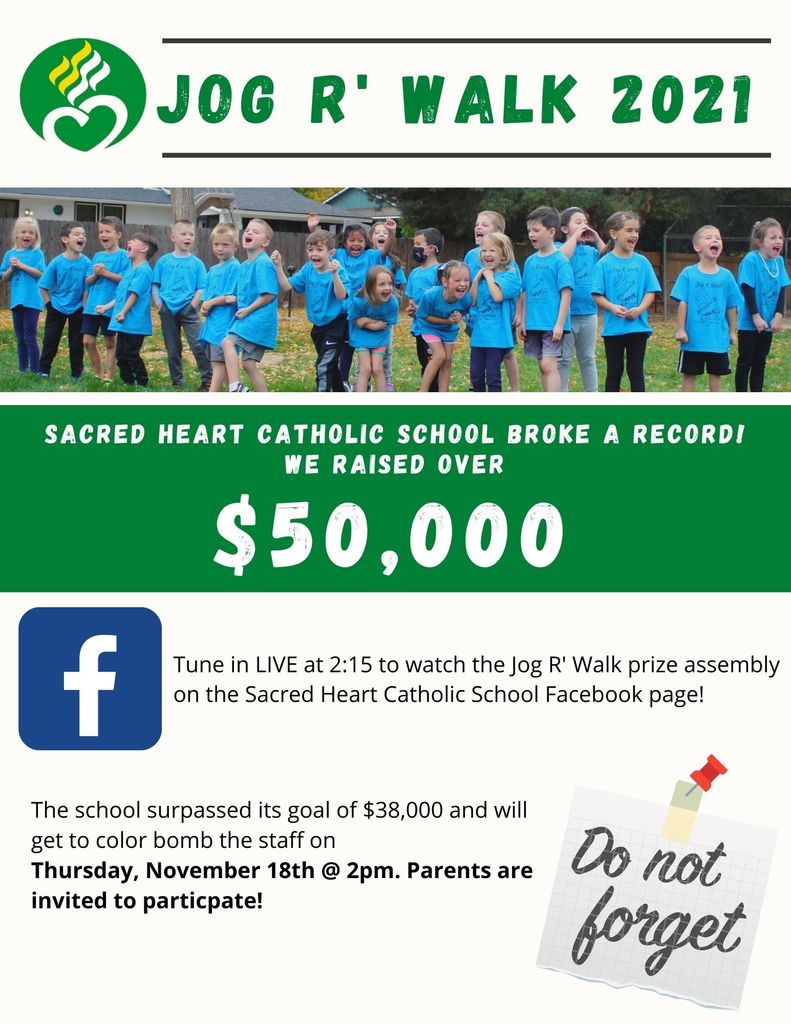 Reminder: There is NO MASS today. Please wear your Jog R' Walk t-shirts or spirit wear for the prize assembly! Jeans are allowed.
Reminder: There is NO MASS today. Regular school uniforms.
All Saints Day - Mass dress required for ALL GRADES.
Friendly reminder: To be eligible for prizes, all Jog R' Walk donations must be turned in by the end of the day TOMORROW.
Oh my gourd-ness, it's Trunk or Treat time! Don't forget to join us today from 11AM to 1PM for a spook-tacular time with our Sacred Heart family. There will be tons of treats and games plus lunch, hot cocoa, and Italian sodas. You don't want to miss it!
No caption needed!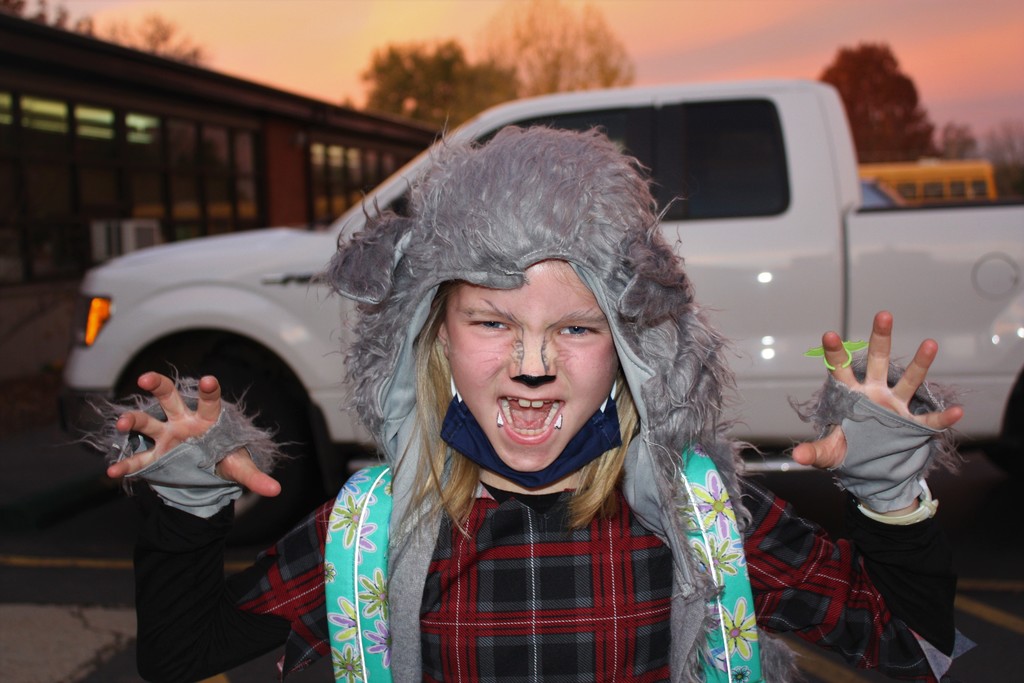 NO Mass for 5th - 8th grade! Costumes CAN be worn to school today! Please refer to the costume guidelines that were sent in the newsletter.