Sacred Heart 5th Graders Dissect Owl Pellets
Stephanie Ballis
Wednesday, November 20, 2019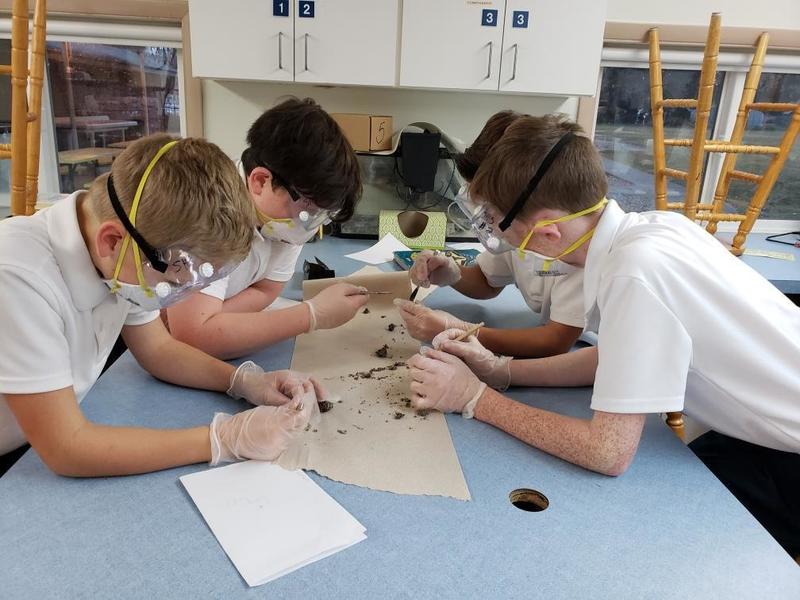 This week Sacred Heart 5th graders participated in a fun and informative lab. In this lab, students were able to dissect and identify an owl pellet's content and practice recording and analyzing the data. It provided a great way for kids to learn about owls and their diet, as well as get their first experience with dissection.
Teachers Maria Joyce and Pat Hoyle assisted in the lab. Mrs. Hoyle had the opportunity to teach students about the difference between a mouse and a rat's skeletal structure. "We were able to find three separate parts of a skull and Mrs. Hoyle then came over and to help us piece it together. That's when we learned we had found a rat skull!" said Kendall, a student participating in the lab.
Just take it from 5th grader, Andrew: "It was an awesome way to do something I had never done before and learn with my friends!"